Editing your application's App Directory listing from within Clio Manage is now available! This feature allows you to easily update your application's description, benefits, pricing, and more.
This process applies to all applications with public listings. If you're looking to launch your application, see this guide.
The process to update your directory listing is as follows:
Find the Client Application associated with your listing and click the "Manage app directory listing

" link

On the "Manage app listing" page, you can update any needed fields. The section navigator on the left side of the form allows you to easily jump to the section relevant to the changes you wish to make.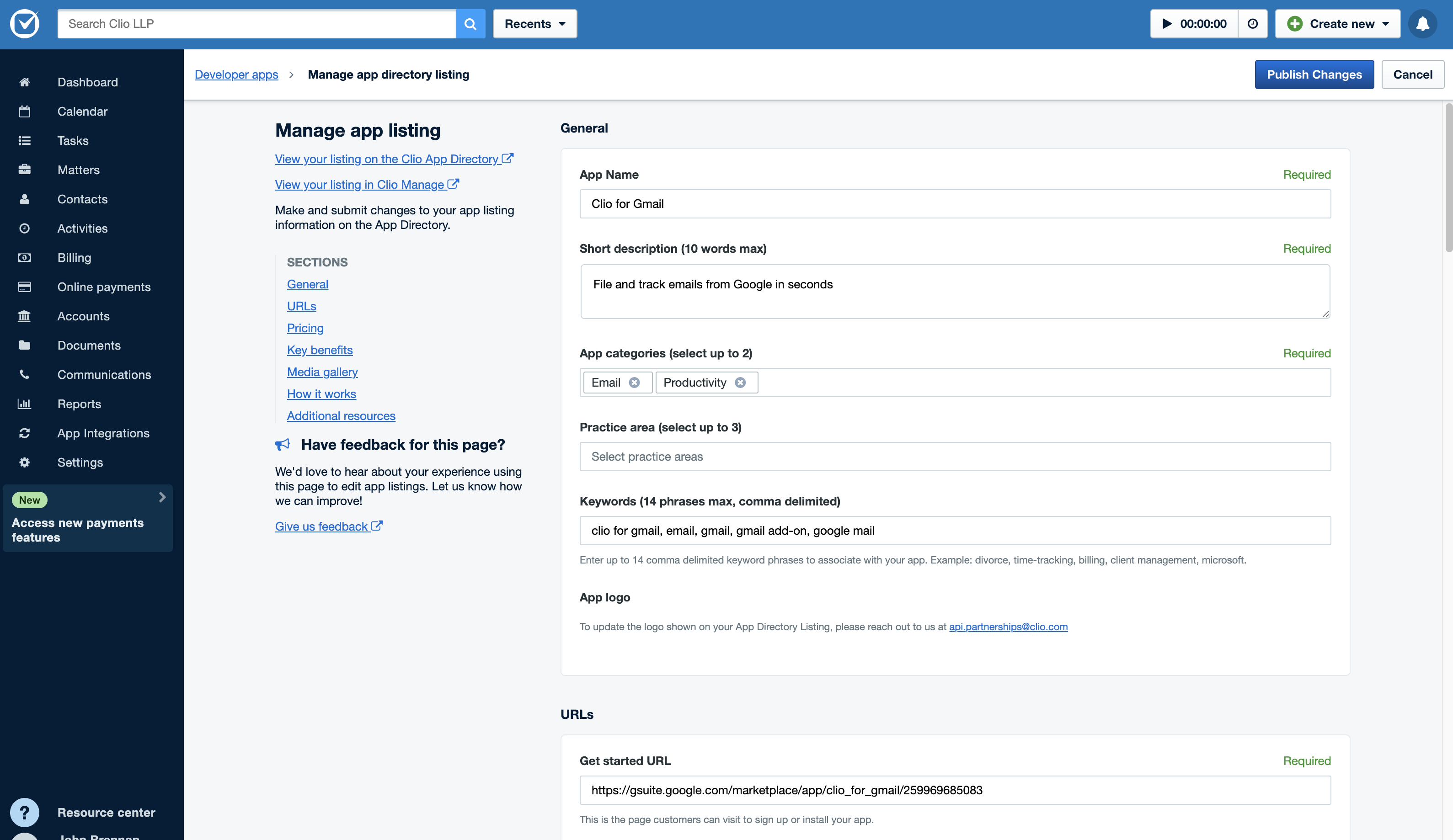 Note: you currently are unable to update any screenshots or media gallery items. If you wish to update these items, email us at api.partnerships@clio.com and attach your new media items and we'll update the listing.
When you are satisfied with the changes, click the "Publish Changes" button in the top right corner. The changes will be immediately published to the App Directory.